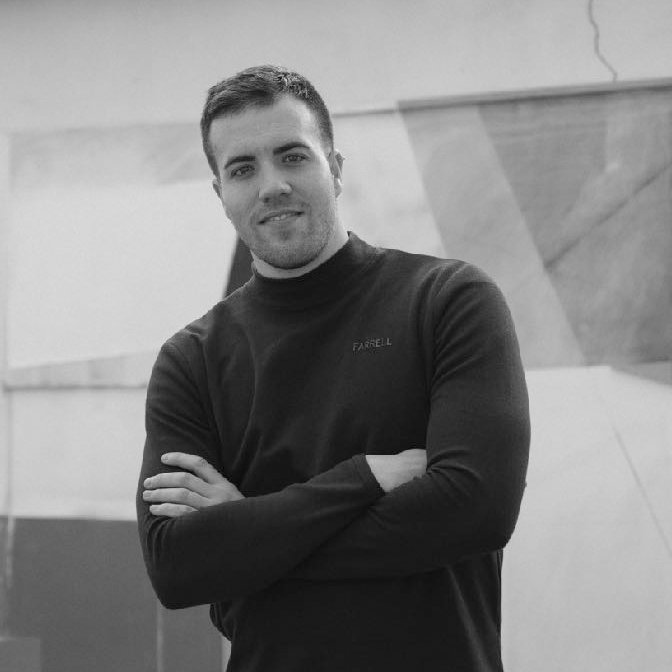 Sergio Femar
Artist
Sergio Femar, Galicia (1990) is an emerging artist from Spain, he works with a wide range of aesthetic strategies and supports that are part of his everyday life. Influenced by the changing nature of street art, his work is very aware of every single material component and its provenance. In his work, these actions are transformed into paintings loaded with force and expressiveness, that reflect the current moment and the constant change of the society we live in. He likes to integrate his works into the urban landscape, becoming part of our nature and everyday life.
ACTIVITIES IN WHICH THE ARTIST PARTICIPATES:
exposicion
December 11 from 5pm to 10pm.
December 12 to 19 from 11 am to 7 pm.
In "Arquitopía", metal scraps, carton, fabrics, wood blocs and other construction waste are transformed into powerful compositions that inspire us and at the same time invite us to reflect about where do non-useable residues end.
Invernadero The Sibarist
11 San Lorenzo St.
Through his work, he tells the story of his generation and the urgent need to recycle ourselves. He makes a call to reconsider consumption and our responsibility towards the world. To build with what we already have. To go back to the origins, to understand nature again and reconnect with it.
He is an honors graduate of Universidad de Salamanca with a major in painting. After several years of work in Madrid and his participation in different international projects, in 2020 he will start a new stage in his career by moving to Berlin.
---