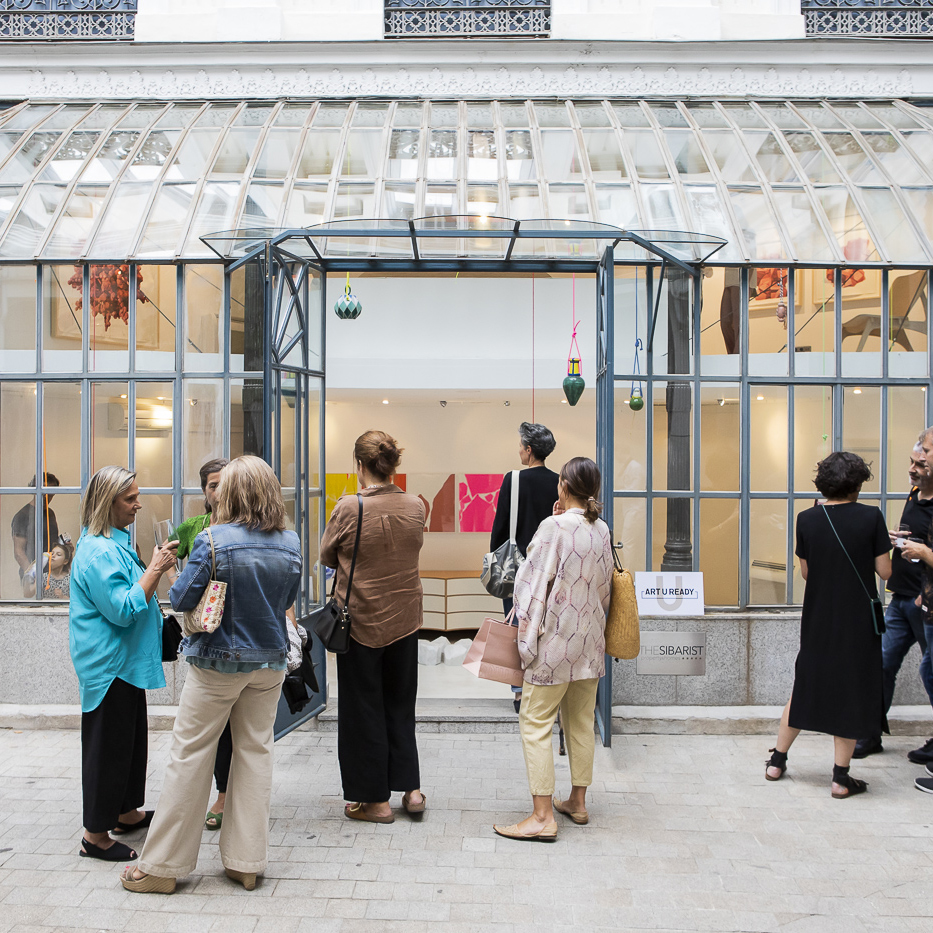 "Orillero"
From: 08 Sep 22
Until: 14 Sep 22
De 11h a 19h
Invernadero The Sibarist
11 San Lorenzo St.
Art U Ready returns to open the Madrid art season at El Invernadero with two exceptional artists. On 7 September the exhibition Orillero opens, bringing together artists Dagoberto Rodríguez and Nuria Mora, in an exploration into new art territories in which they had not worked until now.
From 8 to 14 September, two great international artists will exhibit their work, creating an immersive space where different artistic forms dialogue. Orillero is part of the cycle of exhibitions that "Blur the Boundaries" in art, which this year proposes Art U Ready and which alludes to this rupture with the line that categorises and pigeonholes artists.
On this occasion, Dagoberto Rodríguez delves into the field of design, a new field for him. He will present his unique pieces of furniture, creating a dialogue between them and the art of Nuria Mora, with whom he will create a chromatic universe, where nothing is what it seems: objects become art, and works of art become objects.
Drawings and paintings in geometric shapes and bright colours, modern furniture and objects with Caribbean touches: a powerful and welcoming installation. Works with life and volume, full of meaning and with an intention to tell.
The exhibition will be closed on Sunday.
---